Hospice care is comfort care for clients who are diagnosed with life-limiting illnesses including but not limited to cardiac disease, dementia, cancer, kidney disease, neurological or pulmonary disease.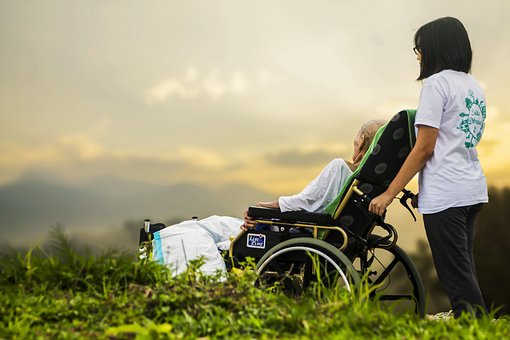 There are many misconceptions and myths concerning hospice and when it should or can be initiated and what it provides the client and the family.
Hospice care provides medical services, emotional support, and spiritual resources for people who are in the last stages of a serious illness. Hospice is NOT only for people in their last days of life. Hospice care is appropriate for people who have a limited prognosis of 12 months or less (6 months for Medicare eligibility). Hospice benefits the client's family during the illness and offers bereavement support following death. Hospice is not the last resort; it focuses on the quality of life, not on the continuation of treatment to prolong life. This does not mean giving up hope! Hospice is about living life to the fullest and making sure life has grace and meaning. Hospice restores dignity during a most difficult time.
Hospice services include:
Basic medical care with a focus on pain and symptom control
Medical supplies and equipment as needed
Counseling and support to assist client and family with psychological, emotional, and spiritual issues
Guidance with the normal (but difficult) issues of life completion and closure
A break (respite care) for caregivers and family
Counseling and support for your loved ones after you die
Who pays for Hospice?
Medicare Benefit
Hospice is an entitlement to all recipients of Medicare. Clients must meet diagnosis-specific criteria – whose life expectancy is 6 months or less. Medicare becomes the primary payer and all other payer becomes secondary. Medicare Advantage plans revert to traditional Medicare for hospice.
Insurance Benefit
Major insurance companies may have a hospice benefit and will negotiate on a per diem or fee for service. They usually follow Medicare guidelines and diagnosis criteria.
Is there a limit for Hospice Care?
No. As long as the client meets the eligibility criteria, a client can remain under the care of hospice. At times, a terminally ill patient's health improves or the patient's illness goes into remission while receiving hospice care. The clients' condition stabilizes to the point that the hospice team and the physician believe that the client cannot be certified as terminally ill and therefore, is no longer eligible for the Hospice Benefit. However, the client can return to hospice care if their condition worsens and they meet the eligibility criteria. In addition, a hospice client has the right to stop receiving care at any time, for any reason.